Gallery
Each year the Guild holds many special events. Here are a few selected photos from these events.
AQA Quilt-In 2016
We had a wonderful day. The day was cold but the hall was warm and inviting. Kaye welcomed everyone. Quilts were donated to SANDS. The speaker was light-hearted and her quilts were amazing. The silent auction had many items and a lot of interest. Everyone supplied a beautiful morning and afternoon tea. The traders were delightful. Everyone went home with a gift and many with a lucky number prize!
Congratulations to all who helped and made it a lovely day.
---
Biggest Morning Tea 2016
The theme was 'Liberty Fabrics'; above are some of the Liberty Quilts on show.
Thank you to everyone who came and supported the day.
All monies raised go towards Cancer Research.
---
 Quilt Show 17th & 18th September 2016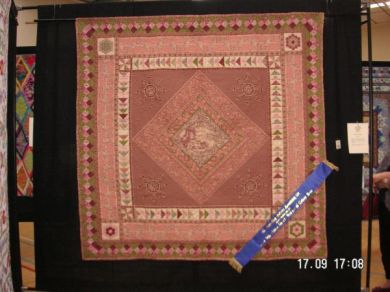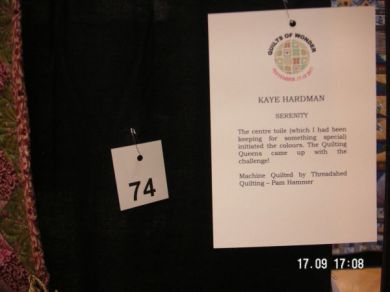 Irvine Childs Green Colour Award Winner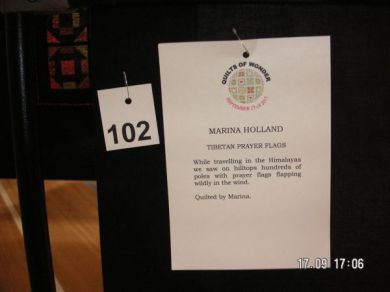 Megan Terry Award Winner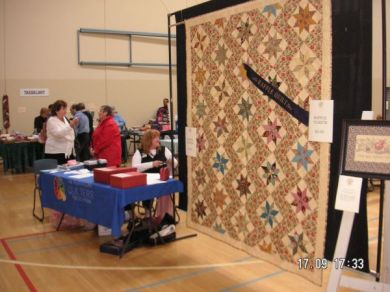 Raffle Quilt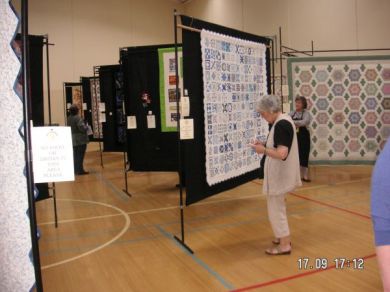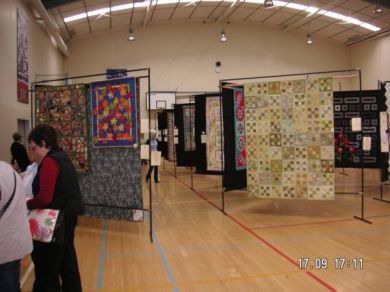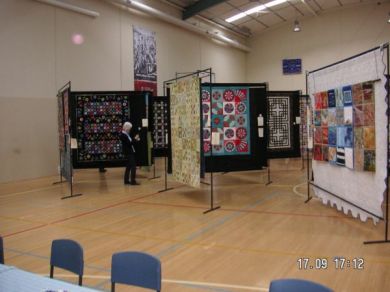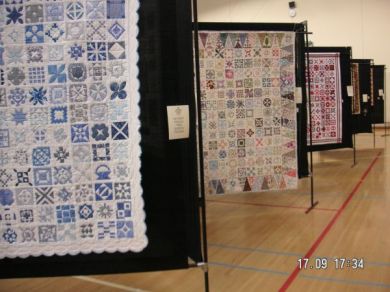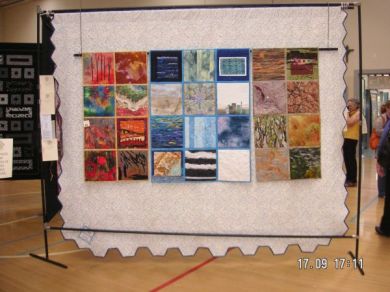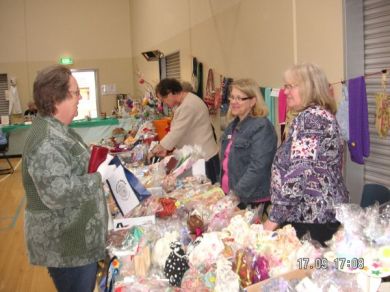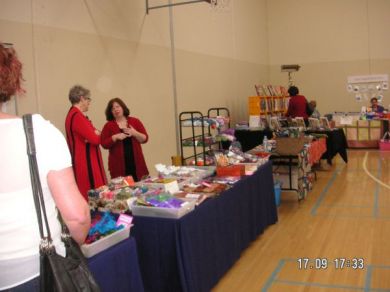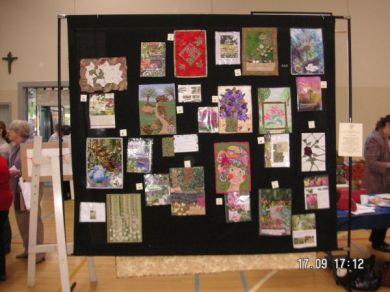 Congratulations to all who assisted and participated in making our quilt show such a success.