Welcome to the Australian Quilters Association Inc
We are a quilting group situated in suburban Melbourne, Victoria, Australia.
Our site has two levels:
PUBLIC – available for everyone.
MEMBERS-ONLY  – available when you join the Guild (login required).
AQA Biennial Quilt Exhibition
9 – 11 September 2022
Once every two years, the Australian Quilters Association Inc, arrange an Exhibition of quilts made by our members. This year our Exhibition will be honouring our Ruby Jubilee – 40 years and still going strong.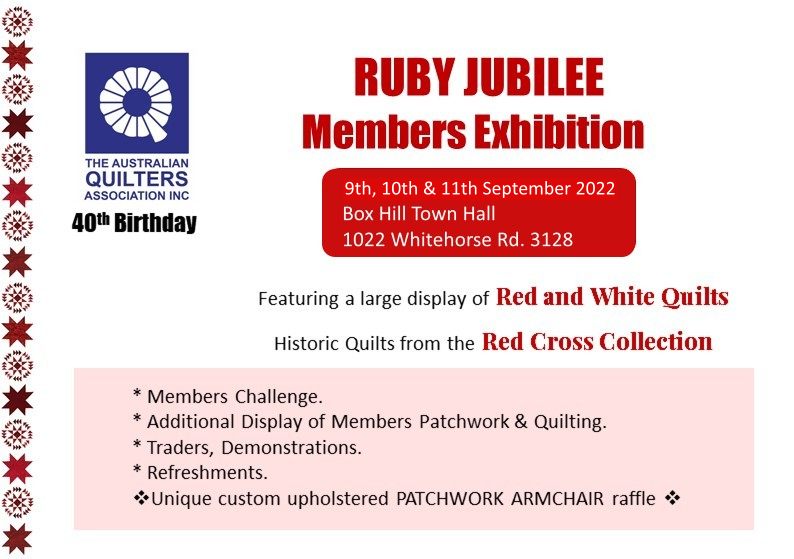 Information on this site is presented with the view to be informative and we request that you do not use the information within for any other purpose.